Five Things to Know About Health Insurance Marketplace Open Enrollment, Which Starts November 1 
Latino people who enroll in marketplace coverage may qualify for savings on their health insurance premiums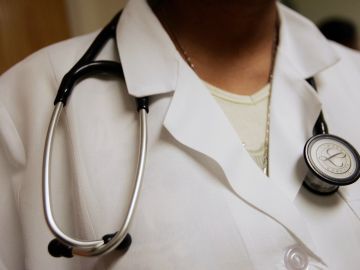 Open enrollment for health insurance through the Affordable Care Act's marketplace starts November 1. Despite enhanced financial help and several years of record-breaking marketplace enrollment, more than 10 million Latino people are still without health coverage, and many of them are eligible for financial assistance in the marketplace or for Medicaid. Here are five things to know about getting—and keeping—affordable coverage for 2024:
1. Financial help is available. Latino people who enroll in marketplace coverage may qualify for savings on their health insurance premiums, thanks to enhanced financial assistance, including increased premium tax credits enacted under the American Rescue Plan and extended through 2025 by last year's Inflation Reduction Act.
This financial help is especially important for people of color, who are more likely to work in industries that pay lower wages and don't offer health insurance.
2. Free enrollment help is available. Enrolling in health insurance can be confusing, and it's crucial for the Latino community to be aware of their options and have the support they need to enroll and navigate coverage transitions if their eligibility changes.
The good news is that free, local, and unbiased help is available in English and Spanish in every state. People can look up a local enrollment assister and schedule an appointment through the Get Covered Connector.
3. The marketplace provides comprehensive coverage. All plans purchased through HealthCare.gov or state marketplaces provide comprehensive coverage and financial protection.
The plans are guaranteed to cover essential health benefits, including prescription drugs, hospitalizations, and mental health services. They also include free preventive care services, such as annual check-ups and immunizations.
And people who enroll in a marketplace plan can't be denied coverage or charged higher costs for pre-existing conditions.
These benefits and financial help to lower the cost of premiums and out-of-pocket costs are available to people with a lawfully present immigration status. And being enrolled in marketplace coverage, including with financial help, will not count against a person undergoing a public charge assessment.
4. It's important to review options and actively renew coverage for 2024. Current enrollees should return to HealthCare.gov or their state marketplace during open enrollment to update their information and compare plan options to get the best deal available to them. Plans and prices change every year, so it's always important to review options during open enrollment.
5. People who have lost Medicaid or Children's Health Insurance Program (CHIP) could qualify for marketplace coverage right away. Most states are in the process of "unwinding" ― reviewing their entire Medicaid caseloads now that pandemic-era coverage protections have ended — which is leading to large numbers of people losing coverage this year.
While many may still be eligible for Medicaid or CHIP, some may not be, for instance because they got a higher-paying job or aged out of the program. They can enroll in a marketplace plan and get financial help with premiums and out-of-pocket costs if they qualify. And their coverage could start as early as December 1 if they choose a marketplace plan in November.
Marketplace open enrollment runs through January 16 in states that use HealthCare.gov, but people should choose a plan by December 15 to get coverage that starts January 1. Peace of mind is waiting — don't delay!
(*) Jennifer Sullivan is Director of Health Coverage Access Center on Budget and Policy Priorities (CBPP) and leads the Center's Beyond the Basics project, which provides training and resources about the Affordable Care Act's marketplace and other health coverage programs to support navigators and others who help people get and keep their health coverage. Sullivan holds a Master of Health Science in Health Policy from the Johns Hopkins Bloomberg School of Public Health and a B.A. in Sociology from Kalamazoo College.
Sigue leyendo:
– Seguro Social aumenta 3.2%, ¿cuánto dinero significa eso?
– Medicare: grandes compañías farmacéuticas acordaron precios con el gobierno
– Farmacéuticas aceptan negociar precio de 10 medicamentos importantes, reporta la Administración Biden